Wednesday we decided to take off for Queenstown. We had heard about all the cool adventures it had to offer. We decided to do zip Lining while we were in Queenstown. They have the steepest tree to tree zip line in the world which we were looking forward too. The company was very involved in sustainability and our 2 guides gave us some info on that subject before we went barreling down each of the 6 zip lines.

After the zip lining we worked up an appetite and headed for Ferg Burger. This is the one place everyone told us we had to eat at. When in Rome….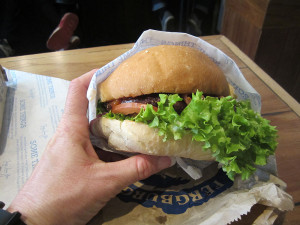 After stuffing our faces in the worlds largest burger good tasting too) we decided to walk around town looking for icebreaker deals. We manages to find several stores who had some great deals on icebreaker apparel. For those of you not familiar with Icebreaker, they are a company that makes their clothing out of Merino wool., which is great for outdoor adventures as you can wear it for days without it smelling. It hold up great as well. We ate dinner that evening at Lone Star which was quite tasty and had generous portions. Thursday it was time for Funyaking.
What the heck is Funyaking?
Funyaking is a combination jet boat ride with inflatable Kayaks. They haul you up river in a jet boat. A jet boat is a boat with no propeller but shoots water through a propulsion system and shoots it out that back to move the boat. They are designed for very shallow water. Every now and then the driver would hold his finger in the air to signal a 360 and he would spin the boat around 360 style. Ripping up the Dart River near Glenorchy was a blast and quite cold as there were some low hanging clouds around. What a blast it was as he came within inches of huge boulders as he would twist and turn up the shallow river.
After getting up river we hit the water in our inflatable kayaks and paddled down to the start point. We took a detour into this amazing cove that was spectacular.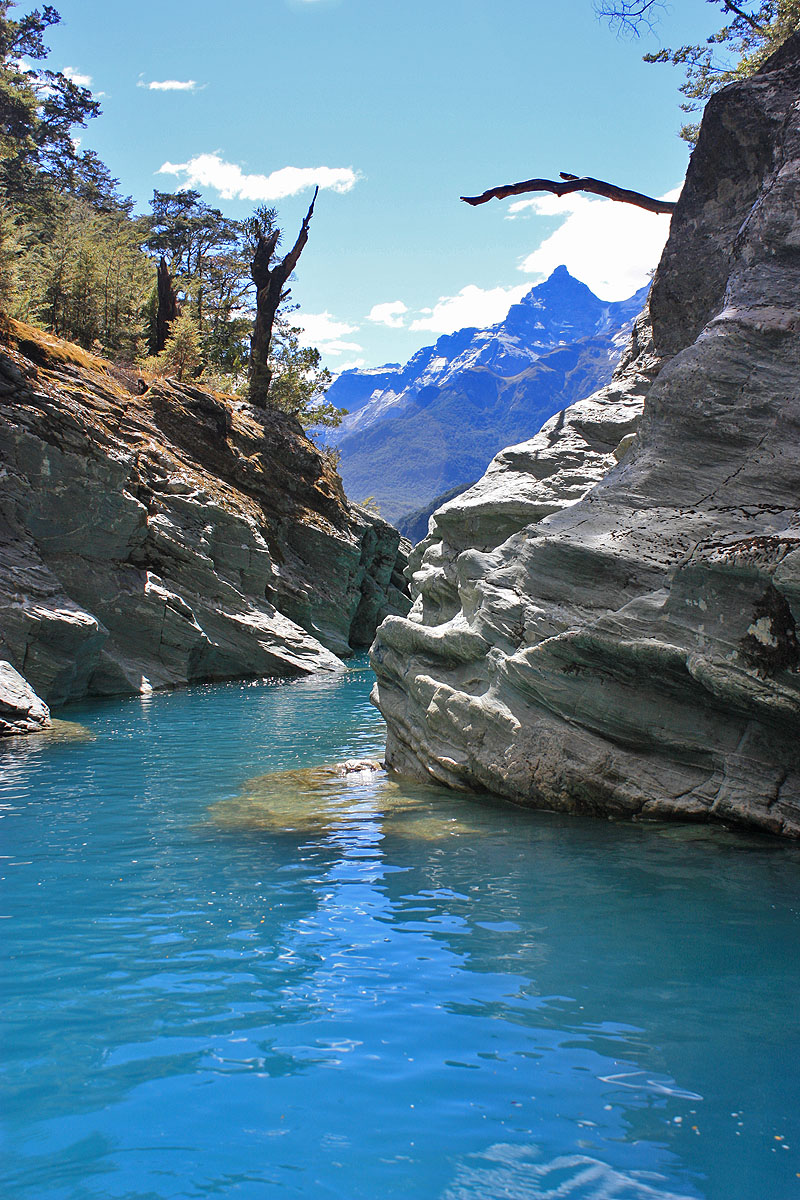 Mount Cook
Friday was our last day and did we ever pick a great way to end the trip. Mount Cook was the mountain Sir Edmund Hilary trained on before he summitted Mount Everest. We decided to do do the Muller ridge hike to the hut. It was 1810 steps on the Sealy tarns trail and a total of 3000 feet elevation gain before we would reach the hut. The views were astounding. We could hear cracks in the glaciers nearby. The views looking down into the valley were the glaciers were were amazing. I'll let the pictures do the talking……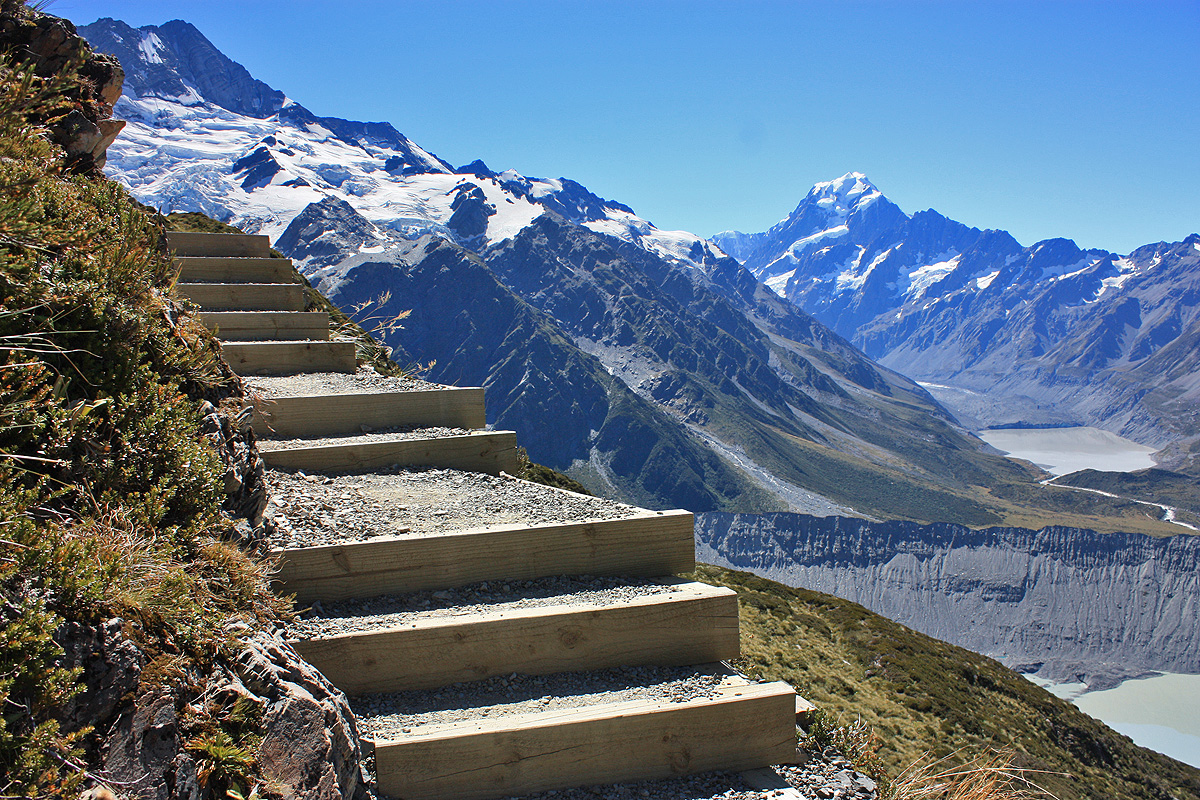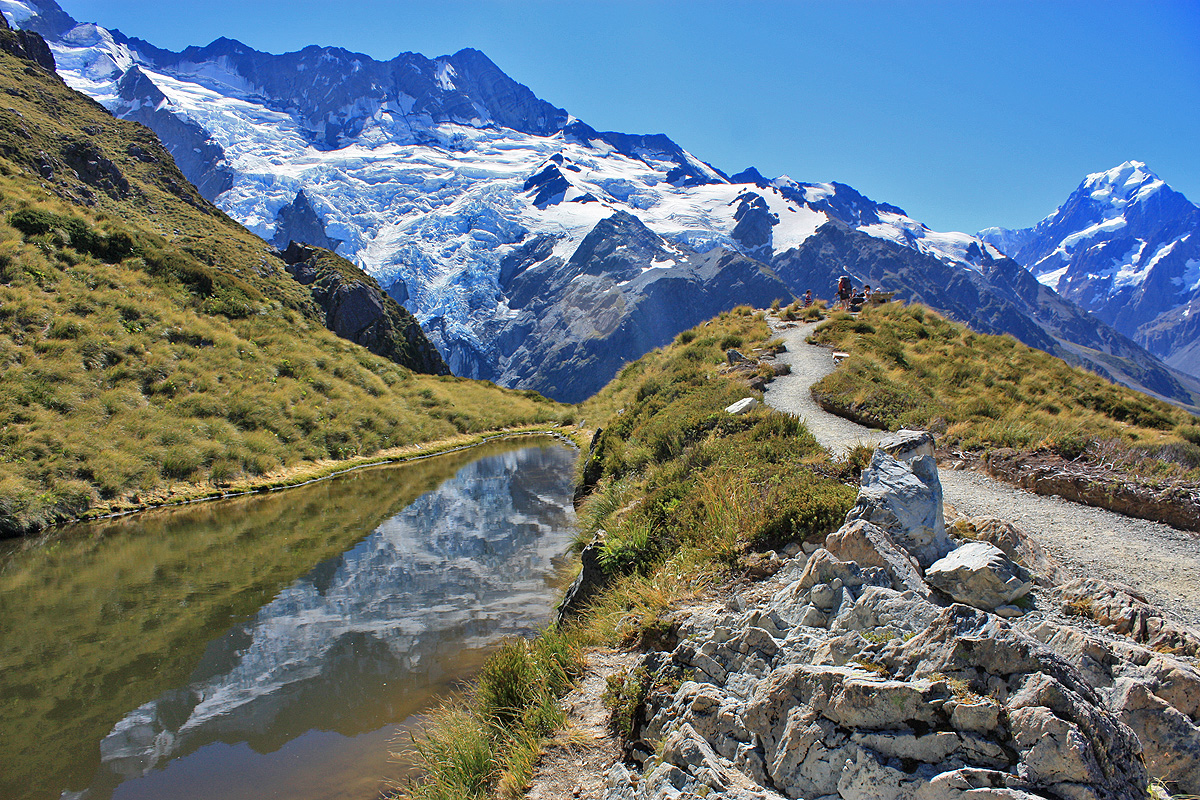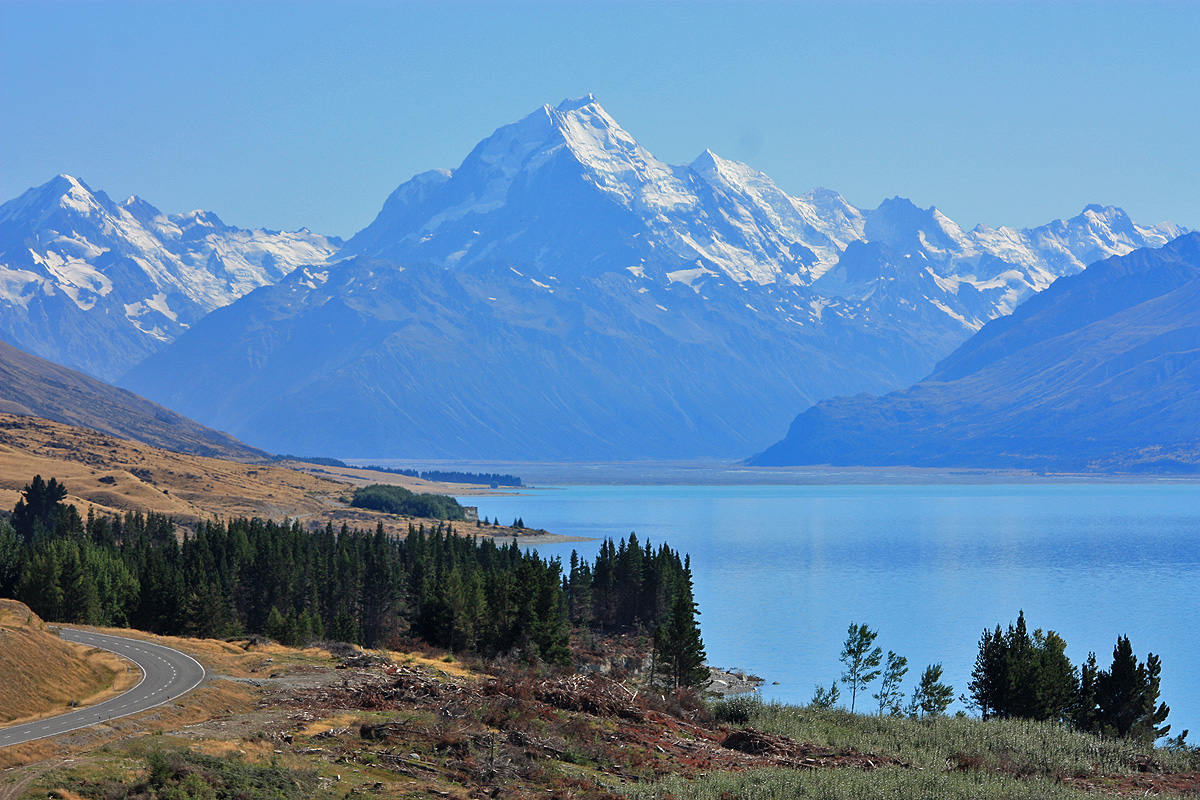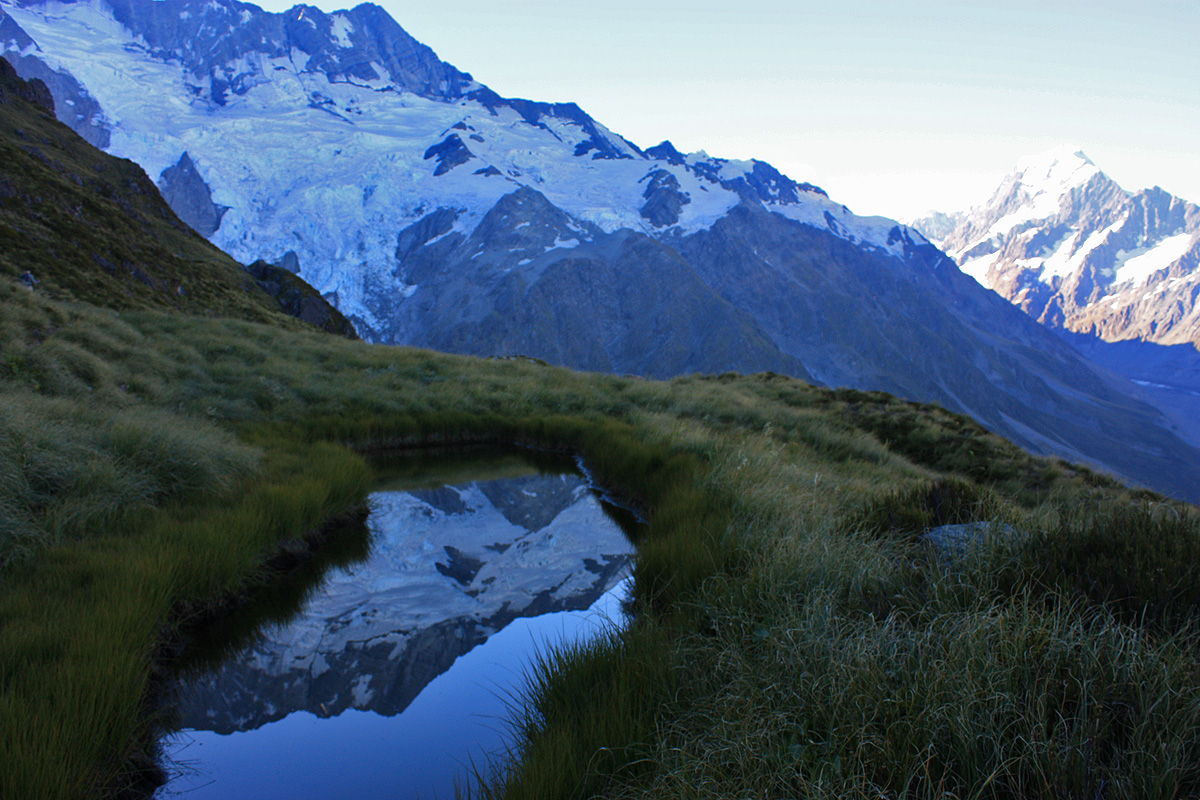 Epilogue
Not a bad way to end the trip eh? Saturday we drove to Christchurch to catch our flight and were amazed by the earthquake damage there. The entire downtown area was destroyed. A few observations we made of New Zealand….
The people are very nice
The food is absolutely stellar!
The roads are crazy and narrow and twisty….driving on the left side of the road with the steering wheel on the right side of the car is wild…
It is not the cheapest place to go….the exchange rate is to blame for that..it used to be cheaper
As much as we heard about all the rain in New Zealand….we didn't see a drop the entire time we were there. That is unusual according to the locals…
Thanks for reading and I hope you enjoyed the write up!
John