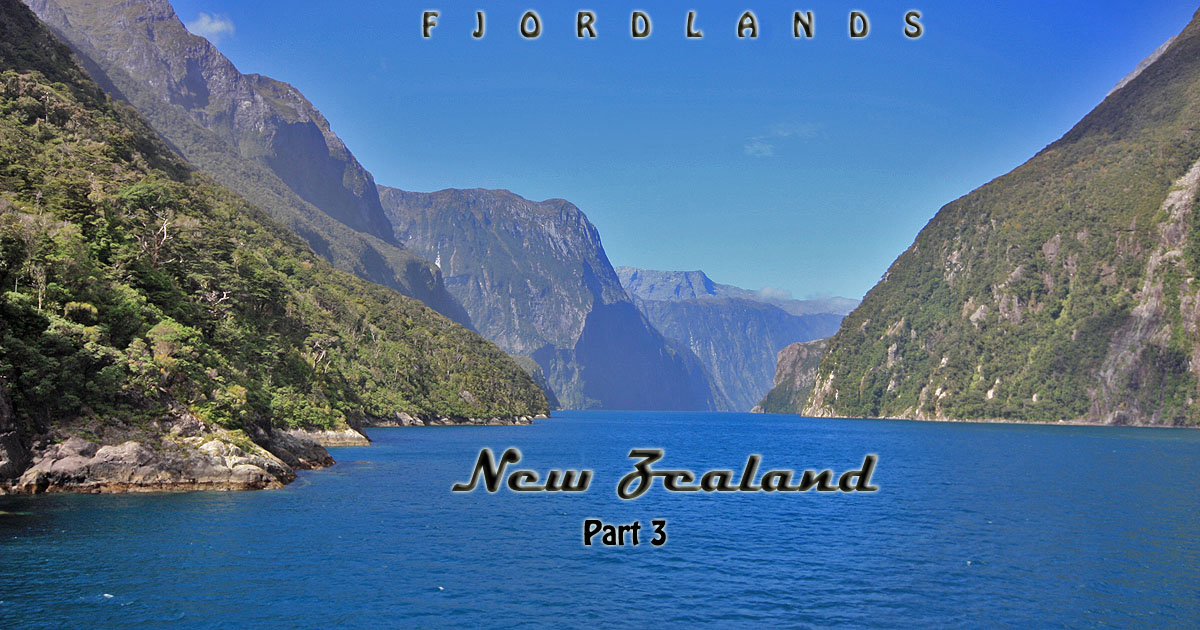 We walked around the town of Reefton a bit and stocked up on baked goods and meat pies. We knew we had a fairly long day in the car to get to Franz Josef glacier. We had heard it was a pretty cool walk/hike on a glacier but didn't know much more than that about it. We hit the road and stopped a few places along the way like at the Blue pools. It was a short hike to the pools and had a swinging bridge along the way. Of course just like any grown up adolescent, we tried to see how much we could make the bridge move by jumping up and down on it.
We got to Franz Josef around 1pm. They told us the helicopter flights had been cancelled(you get to the glacier by helicopter) and she wasn't sure what tomorrow would bring. We made a difficult decision and skipped the glacier. We figured it was already Sunday and we wanted to get down to Fjordlands/Milford Sound area as well as Queenstown before we left on Saturday.
We kept heading south on the scenic drive and encountered Oceanside views as well as Mountains and rolling hills. What is amazing about New Zealand is that you get so many different types of scenery in one very small area. It's like visiting all 50 states and 4 countries worth of scenery. We made it to Wanaka and decided to have some Thai food. Once again, New Zealand doesn't disappoint in the food department. It was almost dark after dinner so we decided to drive a little further and pull over on the side of the road near Crown Pass and call it a day. Tomorrow we planned to get to the world famous Milford Sound.
We awoke to another sunny day(still no rain the entire trip) and headed south. We weren't very far from Queenstown but we would bypass that for now. We wanted to get all the way to our southernmost destination and then work our way back north before heading over to Christchurch to depart on Saturday. I was determined to make the last 5 days of our trip epic. I love finishing a trip strong, with incredible things every day. Not like we had been doing a poor job so far. My goal was to top that. In our last 5 days we went on a jet boat, zip lined, took a boat ride on Milford Sound, hiked to the top of Key Summit, hiked on the Kepler track, the Routeburn track, took a water taxi, Watched an air show, Kayaked, and hiked up 3000 feet to a glacier. Not a bad way to finish an already epic vacation.
Milford Sound
If you ask anyone about New Zealand and what should you see there, chances are most people will mention Milford sound. It is touted as one of the most beautiful places in the world. The best way to see it is by boat. We decided to make that our destination for the day and then hike Key summit if we had time. The drive into Milford sound is breathtaking as you can see by the pics.
We hopped on the boat and enjoyed the 2 hour boat ride around the sound. The pics do not do it justice! It always amazes me watching people on the boa
t take pictures with their cell phones. Most people travel a long ways to get here and i don't get at least not using a nice compact to take some decent pics.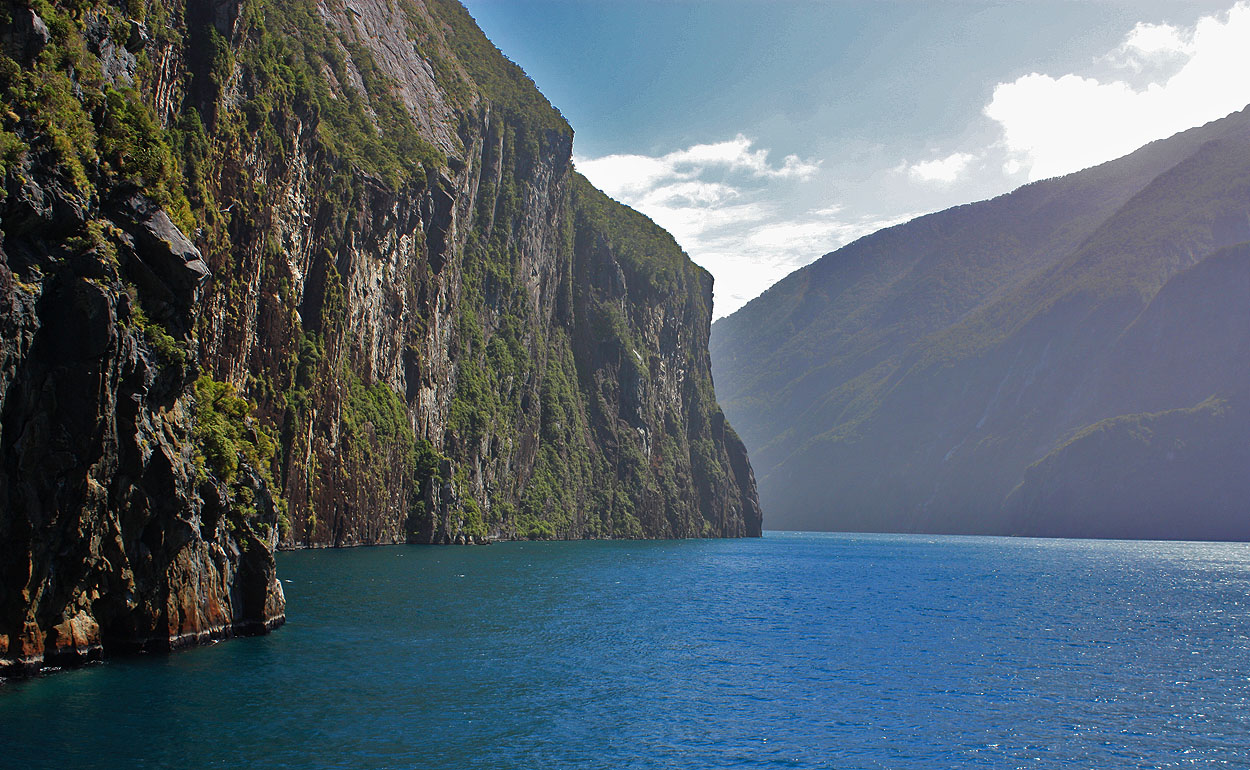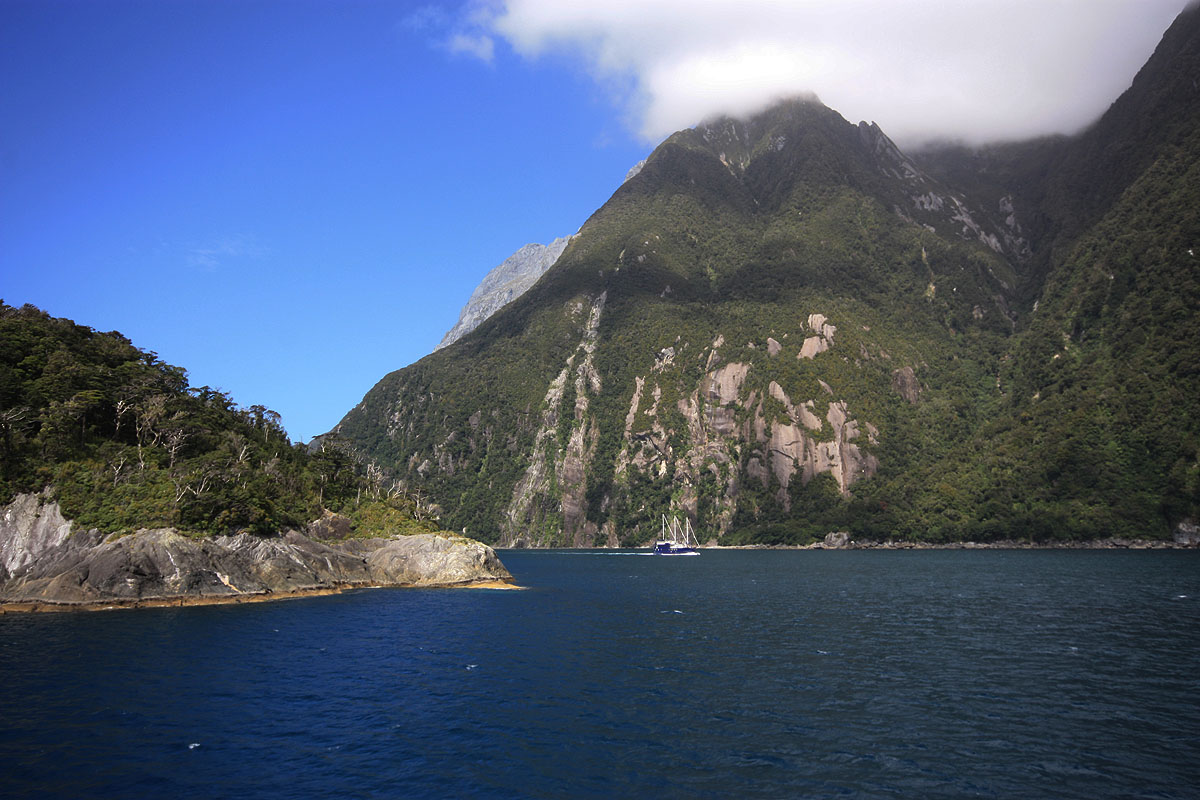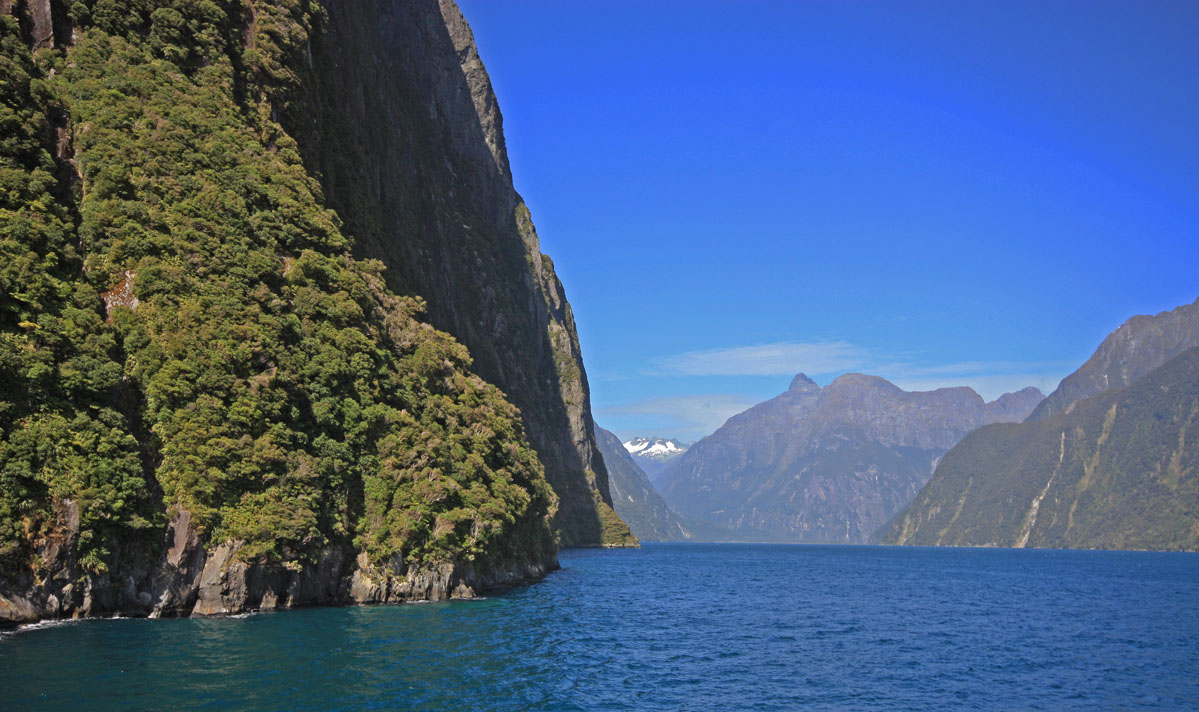 After the boat ride we decided that we still had time to hit Key summit. This was an epic hike and it wasn't too much work to get there compared to some of the other hikes we had done. We would be hiking on the Routeburn track to get there. That is one of New Zealand's 9 great walks. We met a couple from Israel along the way as well as 4 women from Australia.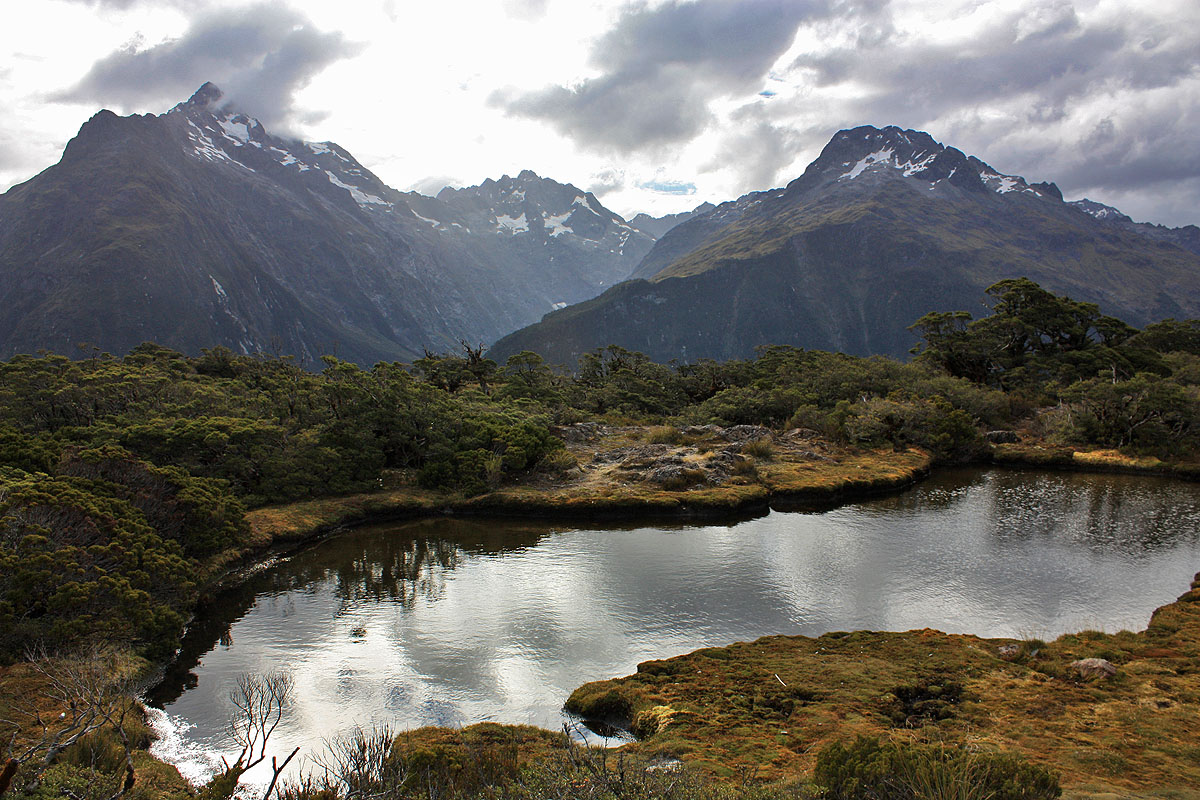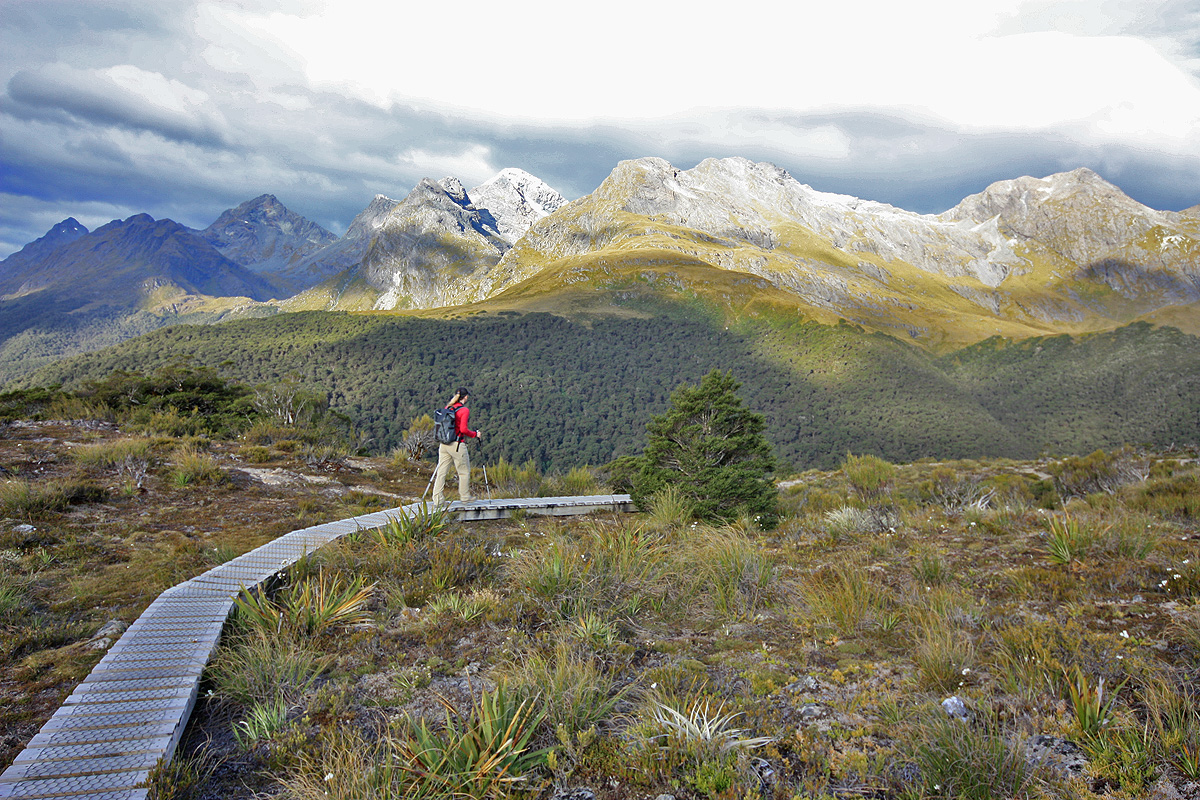 Te Anau
After Finishing the hike, we decided we could get all the way back to Te Anau for the night and have a good dinner. We arrived around 8pm and ate a wonderful meal at the Fat Duck. Today had been our biggest day yet in terms of driving, hiking, and boating. What an awesome day!
Tuesday we decided to stay a little more low key. We took a water taxis across the lake and hiked on the Kepler track back to town. This track is also one of New Zealands 9 great walks. I snapped a few pics along the way.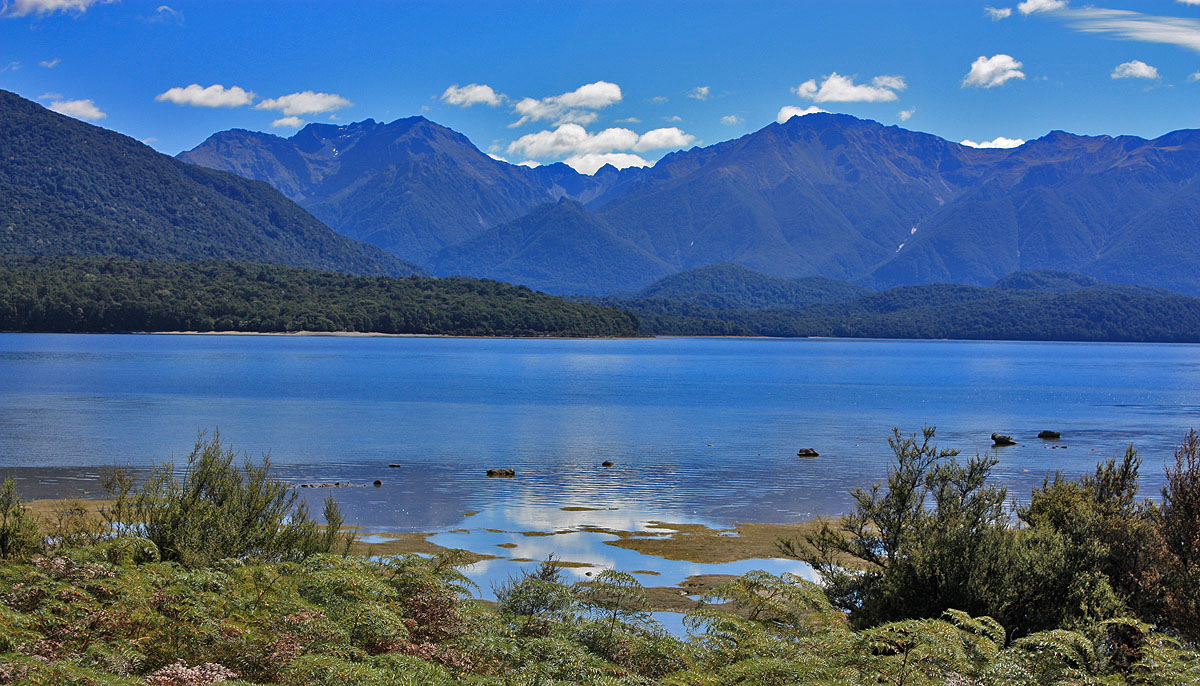 After the hike we enjoyed an air show by The Red Checkers who did aerial stunts over the lake. We headed to the Ranch for dinner and had something we had never had before…Date pudding with butterscotch sauce. Wow. Amazing!
Wednesday it was off to Queenstown…