How things can change in the course of a day
Because of the setback in going the long way down Baja, we weren't sure if we were going to make our targeted destination of Loreto. We couldn't find any Sea Kayaks to rent in San Felipe. I needed to Sea Kayak in the Sea of Cortez to cross it off the life list. The ride from The Mission Inn started off cloudy and a balmy 62 degress. We chatted up a couple of other bikers that had come down from San Diego but were from Alberta. Apparently, their wives were taking their kids to Disneyland while they were out motorcycling. We talked about going through Ensenada and one of them called it "crazy." I couldn't agree more. We made it past San Qunitin and El Rosario and then the road opened up into a beatiful mixture of large boulders and Saguaro cactus. The thought of warming temps in San Ignacio made the cool ride that much more bearable. It got down to 51 degrees with no sun on the ride. Not that cold, but we didn't pack any heavy layers thinking it would be tropical weather the entire time. There can be as much as a 30 degree temperature difference between the coast and San Ignacio. Thats only 90 miles apart.and roughly the same altitude.
We had our sights set on Guerrero Negro for lunch. We stopped at the first place we saw before entering Southern Baja. We had shrimp and garlic at La Espinata and it was probably the worst meal of the entire trip. This would be the first of many shrimp meals however. The shrimp doesnt get any better or fresher than in Baja. We fueled up in Guerrero Negro and felt the temperatures warming as we set our sights on the last 90 miles of the day to San Ignacio. The road was fast and straight and we easily maintained a 75-80 mph pace.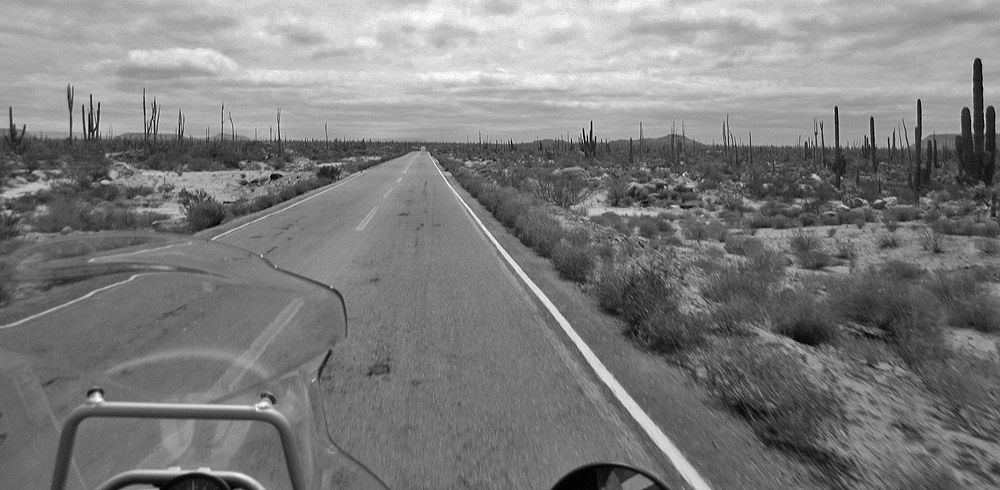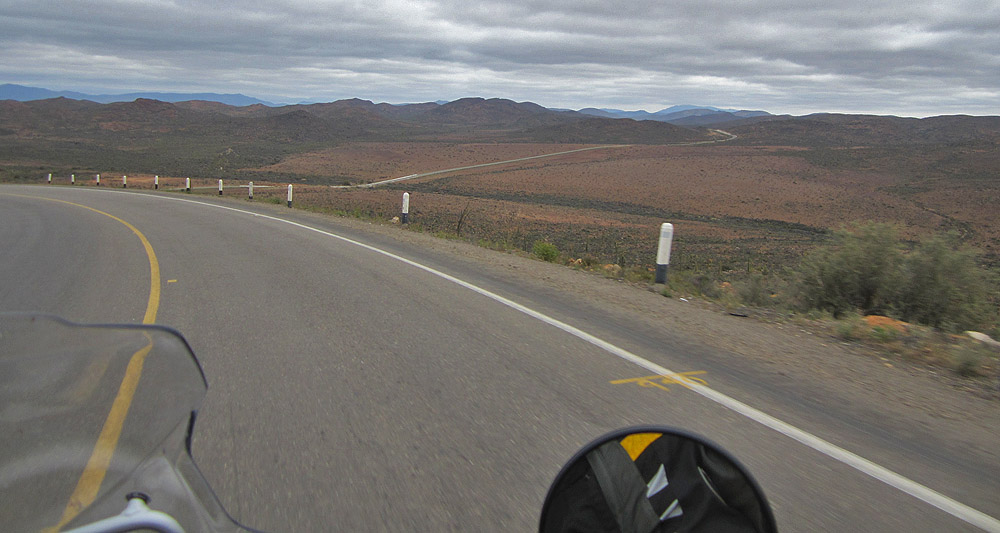 We arrived in San Ignacio around 4:30 pm and looked for lodging. The town boasts a cool Bed and Breakfast called Ignacio Springs. They have a bunch of yurts which are very nice inside. The place is a true desert oasis as you see a huge lagoon with palm trees surrounded by desert and Saguaro cactus. They were full for the night so we ended up staying at The Desert Inn. We did book a yurt for the following night and Terry said we could come over the following morning for breakfast and check in early. On the Ignacio Springs website it talks about Gary's famous sausage. I think that joke kept us entertained for the rest of the trip in a way only people trapped in junior high can appreciate. We ended up eating dinner at a small quaint restaurant with red brick arches just about 50 feet or so from the main town square. The town of San Ignacio is very cool and inviting. We had a delicious dinner and called it a night.